5 Reasons an OEM Should Consider Trespa Toplab Surfaces
In today's economic landscape, Original Equipment Manufacturer's (OEMs) are looking for quality surface materials to distinguish themselves from the competition and give their customers another reason for choosing them.
In this article, we discuss five reasons to consider using Trespa Toplab surfaces in your next project.
Trespa Toplab is a high-pressure compact phenolic laminate manufactured with natural wood-based fibers and thermosetting resins. Non-metallic scientific surface fabricators with access to state-of-the-art computer-aided design (CAD) software possess the capability to program, cut, and machine Trespa Toplab to the most detailed specifications.
Trespa Toplab is a great choice for applications that require fastening equipment. It possesses the flexibility desired by OEM's to fixture and mount instruments such as computer hardware, robotic, laboratory and/or pharmaceutical equipment. Uniform load criteria is available to mitigate the risk of bowing or deflection.
Trespa Toplab is scratch, wear and impact resistant. Trespa's Electron Beam Curing (EBC) method provides a smooth surface that is easy to clean and exhibits excellent resistance to a large number of harsh chemicals. Trespa surface solutions are tested and certified according to international standards in relation to chemical resistance, antibacterial performance, low emission, food contact and decontamination.
Trespa offers a wide variety of color options. For a sharp and clean look, white, pastel grey, silver grey, slate grey and black are available. If you are looking to infuse your unique personality, consider the speckled options (white, silver grey, mid grey, aquamarine powder blue, and icey blue are available in Toplab Base).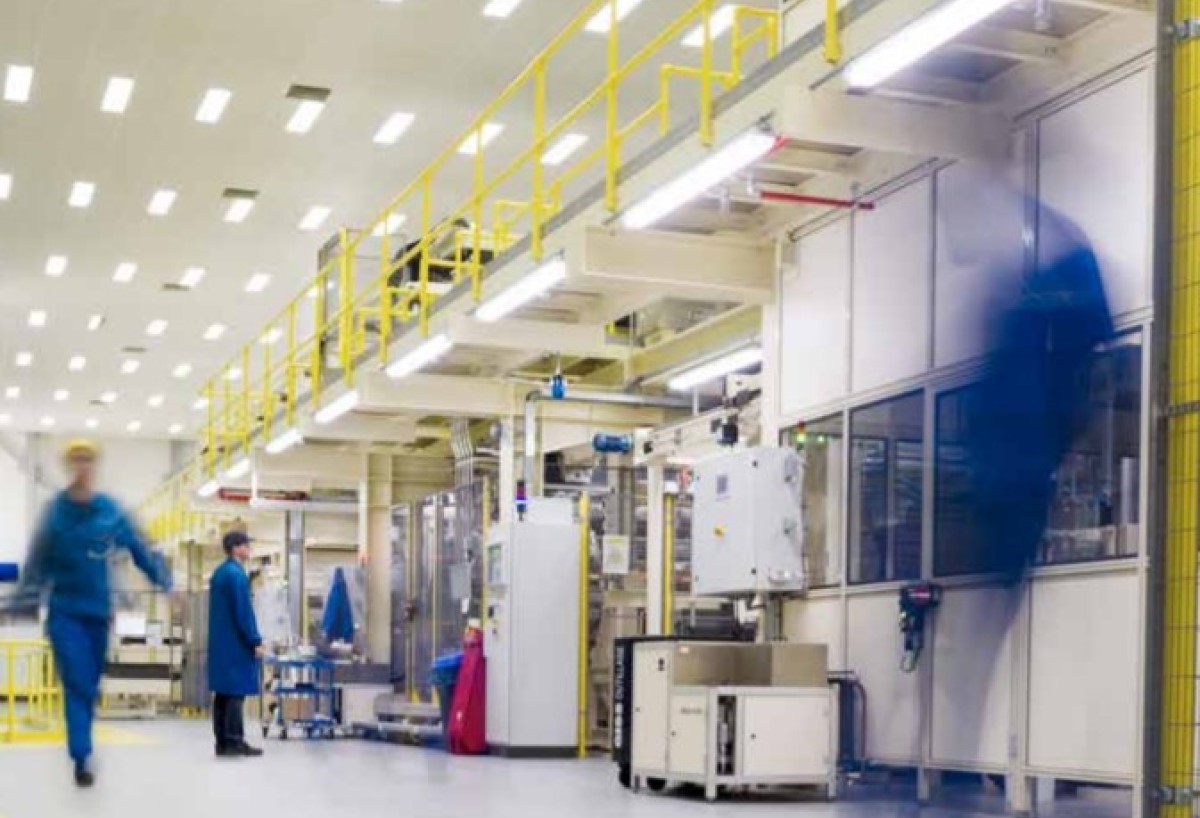 OEM's are constantly looking to improve quality while staying within budget. Trespa Toplab has proven to be more cost effective than stainless steel and epoxy without compromising quality. It is also far less sensitive to market conditions commonly encountered in the global metal markets.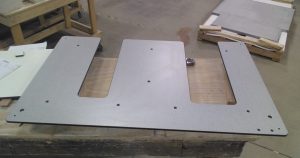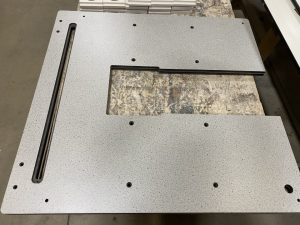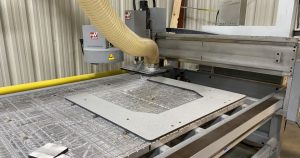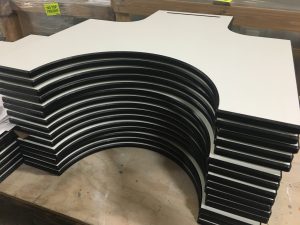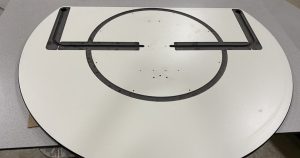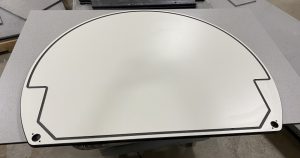 At Peerless Hi-Temp Fabrication, our machinists and application engineers have the expertise and equipment to specialize in the fabrication of a wide variety of surface materials commonly used by original equipment manufacturers.
If you have any questions, feel free to send us an inquiry online or call us at 1-800-234-3033 to talk to one of our application specialists.