Complete our quick form with your information to receive free samples of our products.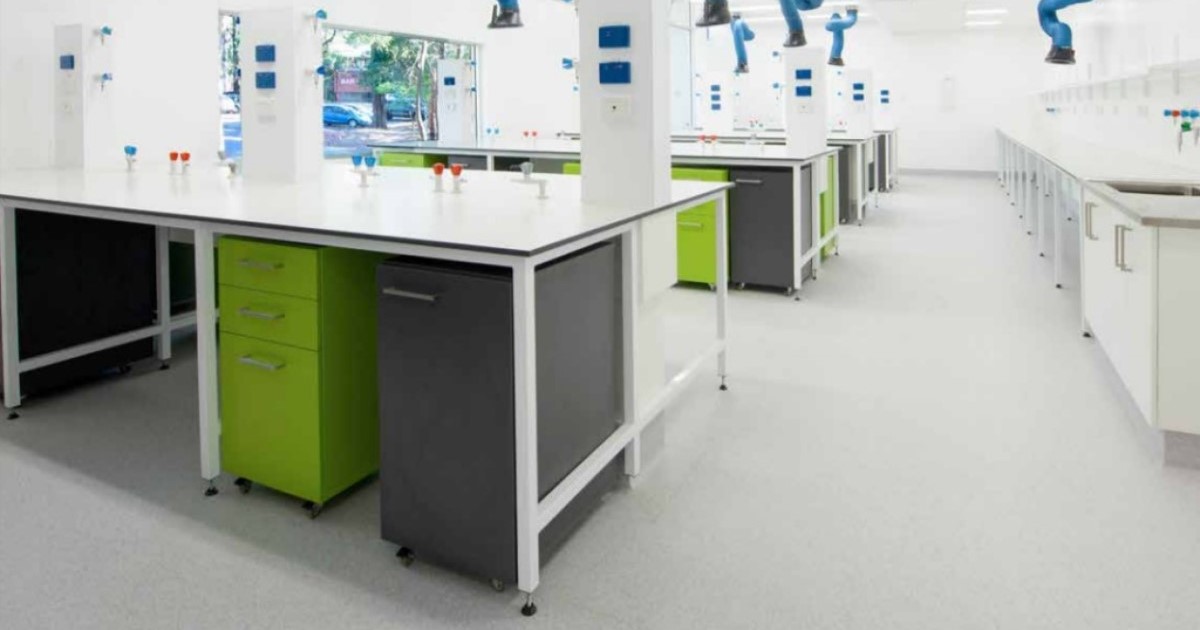 Trespa Toplab Scientific Surface Solutions
Peerless Hi-Temp fabricates laboratory quality surfaces from Trespa Toplab Plus, and Trespa Toplab Base for a variety of customers including architects, lab planners, caseworkers, general contractors, and end users. These surfaces are used in laboratories, cleanrooms, universities, classrooms, offices and utility rooms. Let us know your specifications, including thickness and surface area, and we'll help you choose the best material to use for your application.
Safe & Durable Scientific Environments
Today's laboratory and functional environments demand compliance with rigorous codes and standards. Therefore, selecting the right material is of crucial importance. All Trespa Toplab products are developed specifically for the most demanding functional and scientific applications, and combine basic requirements like high durability and long-lasting hygiene with an attractive and timeless palette of inspiring colors.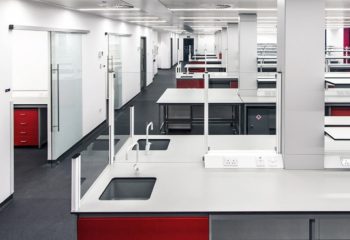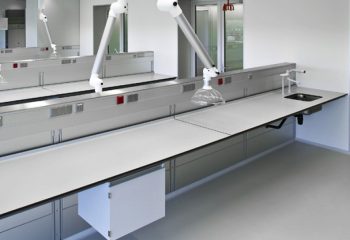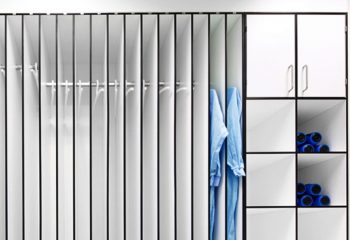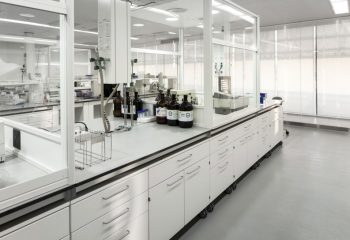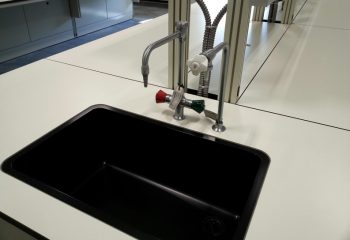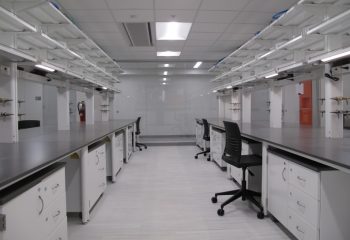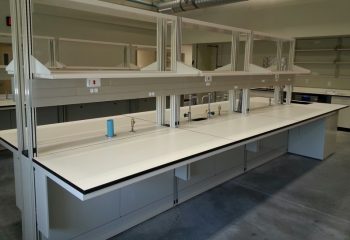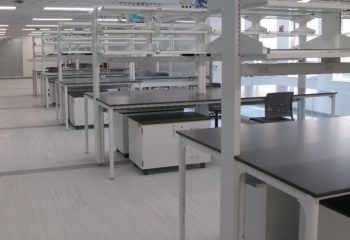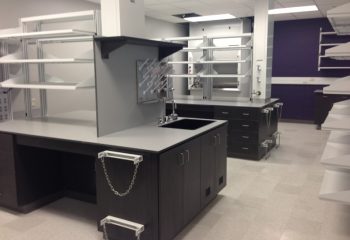 Trespa Toplab Plus is a surface top used for environments where hygiene, avoidance of contamination, sustainability, ergonomics and safety are of importance. It is ideal for chemical, physical and analytical laboratories. It is easy to clean and excellend reistance to most aggressive chemicals and cleaning agents, and does not support bacterial growth. 
Trespa Toplab Base was developed specifically for educational, laboratory and institutional applications where impact resistance is of great importance whereas chemical resistance is not critical. It is ideal for worktops and cabinetry where severe use and frequent cleaning is expected, has excellent impact resistance, and is not adversely affected by moisture.
For vertical applications in functional and laboratory environments, Trespa Toplab Vertical is ideal for wall lining, special covering for modular elements, lining of fume hoods and splash backs. It is easy to clean and excellent reistance to most aggressive chemicals and cleaning agents, and does not support bacterial growth.
Why Choose Peerless Hi-Temp?
As a leader in safety, Peerless understands the importance of fabricating specialized insulation products and laboratory work-surfaces that meet your specifications.