Welcome to our resource page. Here you can learn more about the high temperature materials we work with, access data sheets, brochures, Material Safety Data Sheets, and other documentation to assist you in working with high temperature materials. 
Epoxy Laboratory Grade Surfaces
Complete our quick form with your information to receive free samples of our products.
Thermal Grade Glass Polyester
Materials Manufactured By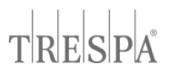 Why Choose Peerless Hi-Temp?
As a leader in safety, Hi-Temp understands the importance of fabricating specialized insulation products and laboratory work-surfaces that meet your specifications.
Hi-Temp News
Industry News and Notes