Complete this quick form with your information to receive free samples of our products.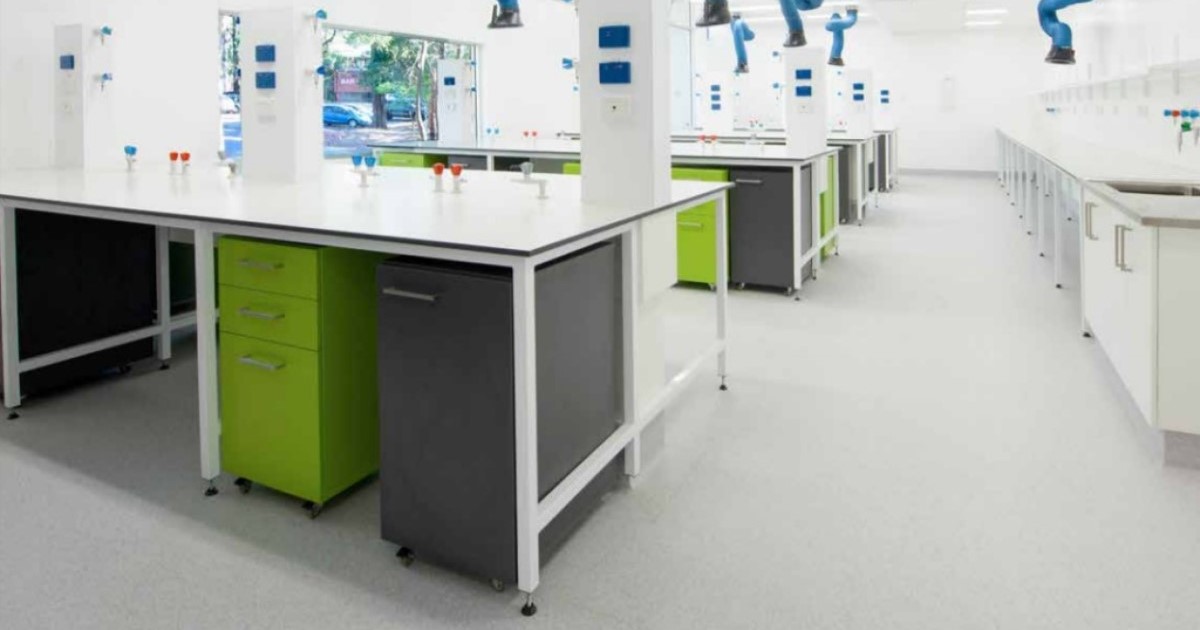 Trespa TopLab Scientific Surface Solutions
Peerless Hi-Temp fabricates laboratory quality surfaces from Trespa Toplab Plus, and Trespa Toplab Base for a variety of customers including architects, lab planners, caseworkers, general contractors, and end users. These surfaces are used in laboratories, cleanrooms, universities, classrooms, offices and utility rooms.  Let us know your specifications, including thickness and surface area, and we'll help you choose the best material to use for your application.
Surfaces For Safe & Durable Scientific Environments
Today's laboratory and functional environments demand compliance with rigorous codes and standards. Therefore, selecting the right material is of crucial importance. All Trespa Toplab products are developed specifically for the most demanding functional and scientific applications, and combine basic requirements like high durability and long-lasting hygiene with an attractive and timeless palette of inspiring colors.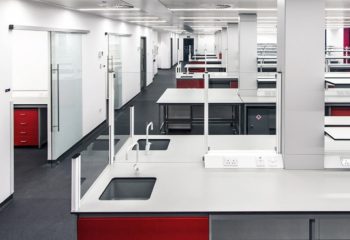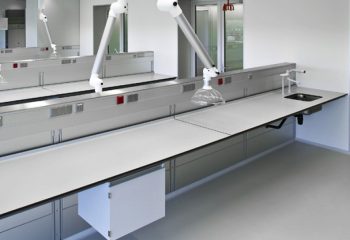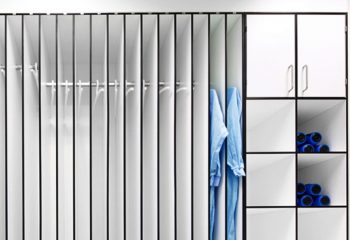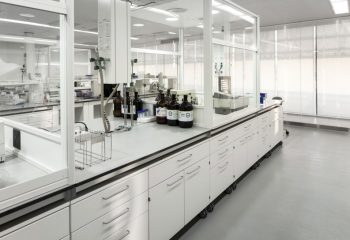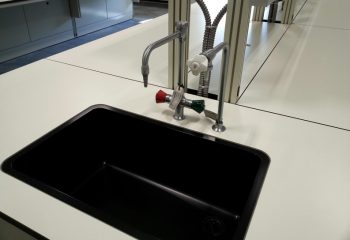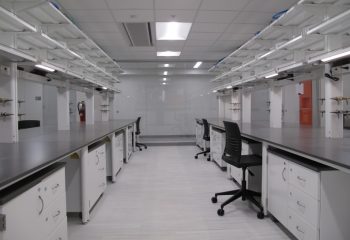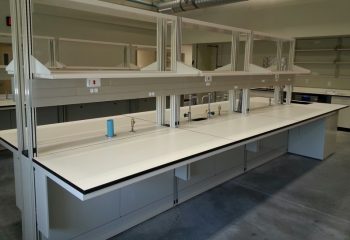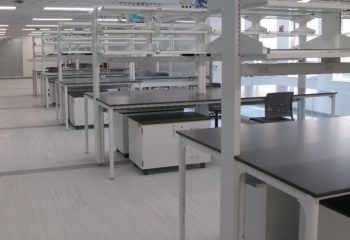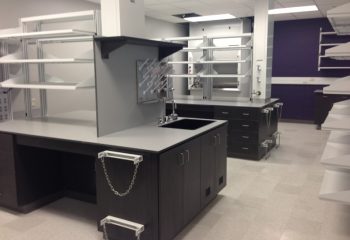 Trespa Toplab Plus is a surface top used for environments where hygiene, avoidance of contamination, sustainability, ergonomics and safety are of importance. It is ideal for chemical, physical and analytical laboratories. It is easy to clean and excellend reistance to most aggressive chemicals and cleaning agents, and does not support bacterial growth. 
Featuring the same high quality standards of TopLab Plus, and adding in a strong commitment to the use of renewable materials. Trespa TopLab Plus Align combines the benefits of proprietary technologies such as Electron Beam Curing and Dry Forming with the use of lignin-based adhesive for the core.
This Trespa product is made of up to 85% of bio-based carbon content and replaces 50% of phenol with lignin: a renewable material contained in almost all dry-land plant cells, featuring high strength and rigidity. Newest product of the line, TopLab Plus Align, aligns with the needs of customers, as well as the planet, and the effort towards better sustainability.
Trespa Toplab Base was developed specifically for educational, laboratory and institutional applications where impact resistance is of great importance whereas chemical resistance is not critical. It is ideal for worktops and cabinetry where severe use and frequent cleaning is expected, has excellent impact resistance, and is not adversely affected by moisture.
For vertical applications in functional and laboratory environments, Trespa Toplab Vertical is ideal for wall lining, special covering for modular elements, lining of fume hoods and splash backs. It is easy to clean and excellent reistance to most aggressive chemicals and cleaning agents, and does not support bacterial growth.
3 Reasons to Use Trespa in your Cleanroom Designs
Today's laboratory and cleanroom projects need to be compliant with rigorous codes and standards so selecting the right material is of most importance. In this article, we highlight three reasons why Trespa is the preferred choice for cleanroom environments over stainless steel.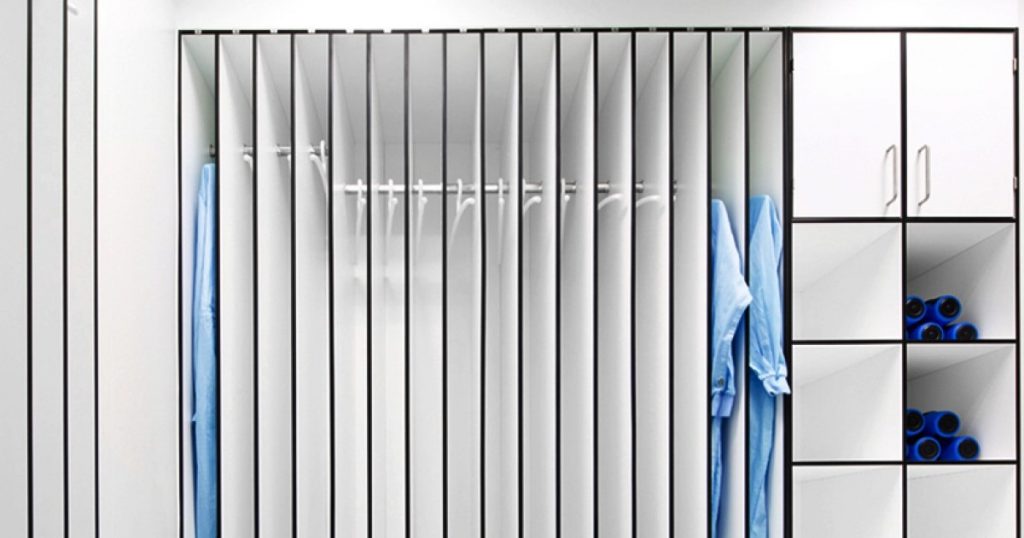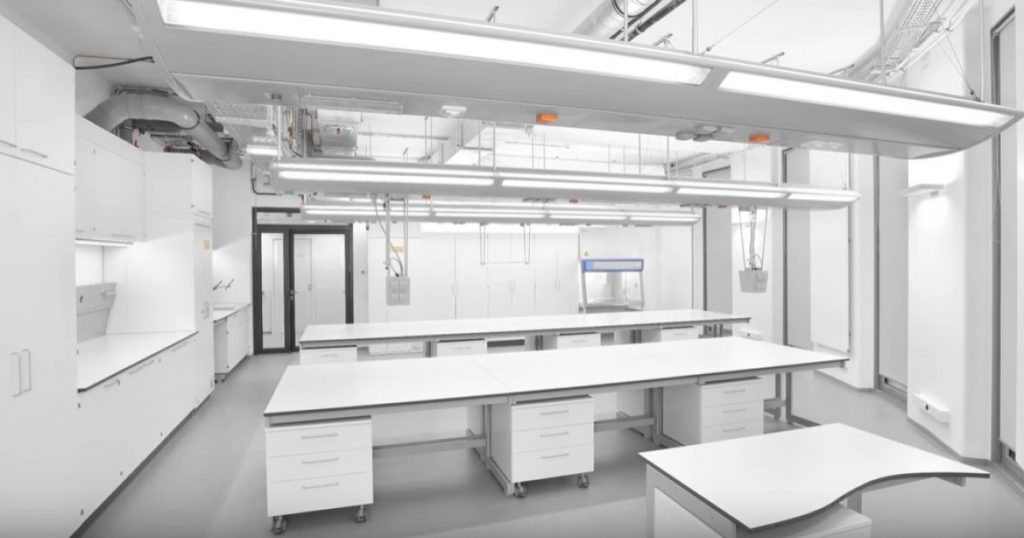 Trespa TopLab Base vs. TopLab Plus
Trespa TopLab phenolic resin tops continue to be a popular choice for OEMs, architects, engineers, caseworkers, and laboratory planners. In this article, we discuss the differences between Trespa TopLab Base and TopLab Plus.
Why Choose Peerless Hi-Temp?
As a leader in safety, Hi-Temp understands the importance of fabricating specialized insulation products and laboratory work-surfaces that meet your specifications.
Hi-Temp News
Industry News and Notes