Complete this quick form with your information to receive free samples of our products.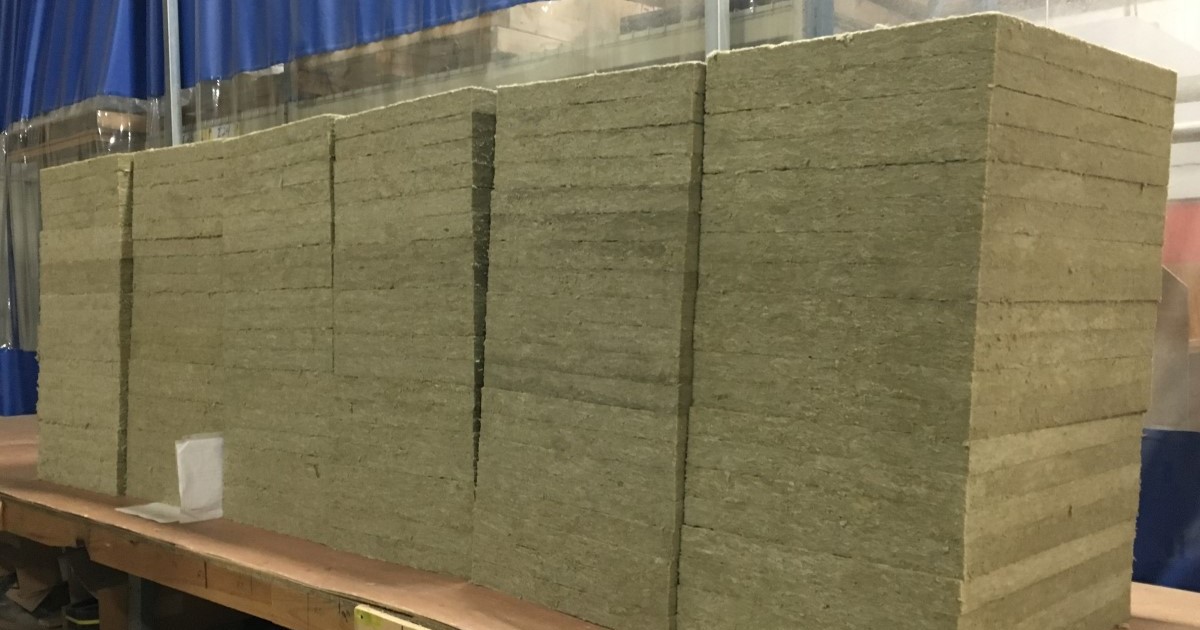 Peerless Hi-Temp Fabrication LLC machines a variety of mineral wool materials for OEM equipment builders, general contractors, musicians, and end users. Let us know your specifications, including thickness and surface area, and we'll help you choose the best material to use for your application.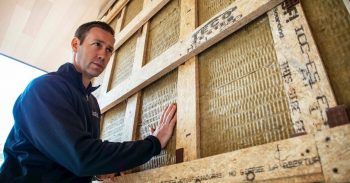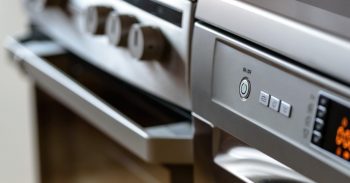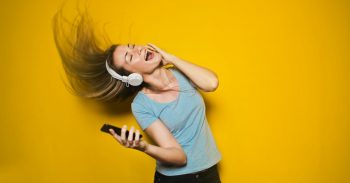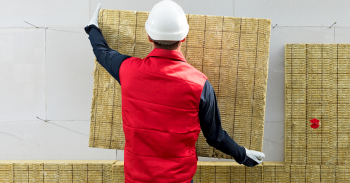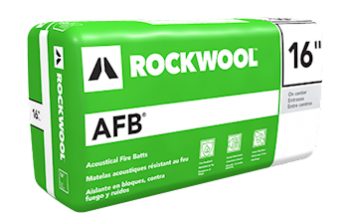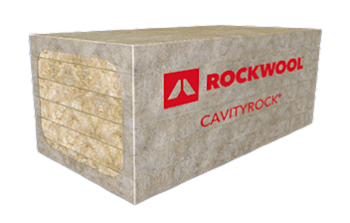 The FABROCK™ series was engineered specifically to stand up to the rigors of fabrication. FABROCK comes in a variety of formats, densities and dimensions, making it easy to cut, bend, split, wrap or compress. Higher air flow resistivity means better sound attenuation. FABROCK is also fire resistant, water repellent, sound absorbent; and ideal for sound dampening, across a wide range of frequencies.
Applications: Designed for fabricators and OEM equipment, for advanced products for a wide range of industries like Fire/Acoustic Doors, Office Interiors, Insulated Packaging, Appliance, Transportation, HVAC and more. 
Benefits: Fire resistant, Water repellent, and Sound Absorbent
Manufacturer: ROCKWOOL
Not only is CONROCK a key component in any assembly for fire walls or zero lot line applications, it will also provide incredible sound attenuation for a quiet environment. With similar fire performance to CONROCK, CONROCK 60 has superior acoustic properties and can be easily fabricated for use in a variety of OEM applications. CONROCK 60 is classified as a rigid board and has excellent acoustical dampening properties. Because of its density and non-directional fibre orientation it dissipates sound waves to create a quieter environment.
Ideal Applications: Insulated Metal Panels, Structurally Insulated Panels (SIPs), Acoustical Panels, Cold Rooms, Clean Rooms, Theatres, Sound Studios, Schools Auditoriums/Gymnasiums, Churches, Acoustical Partition Walls, Roadside Walls and Insulated Concrete Panels
Benefits: Non-combustible, Sound Absorbent, Moisture resistant, Easily fabricated, Stable long-term thermal performance, and Dimensionally stable.
Manufacturer: ROCKWOOL
CAVITYROCK is a semi-rigid, mineral wool insulation board designed for exterior cavity wall and rainscreen applications.
CAVITYROCK is non-combustible and fire resistant, and will not develop toxic smoke or promote flame spread, even when directly exposed to fire. Approved for use in many NFPA 285-compliant designs, it is an important component of fire-resilient exterior wall systems when used as a continuous insulation. CAVITYROCK also offers long-term thermal efficiency, moisture control and acoustic performance – improving the energy efficiency and comfort of buildings. Choose mono-density insulation in thicknesses up to 2" or dual-density in thicknesses of 2.5" to 6".
Compliance: ASTM C612, MEA Approval, CAN/ULC S702
Density: ASTM C303
Dimensions: 24″ x 48″ (610 mm x 1219 mm), 16″ x 48″ (406 mm x 1219 mm)
Thickness: 1″ (25.4 mm) to 6″ (152.4 mm)
Reaction to fire: ASTM E84 (UL 723), CAN/ULC S102, CAN/ULC S114, ASTM E136
Thermal resistance: ASTM C518 (C177)
Acoustical Performance: ASTM C423
Manufacturer: ROCKWOOL
ProRox SL 940 NA is a rigid mineral wool (stone wool) insulation board for high temperature industrial applications.
Power Generation Applications: Precipitators, breechings, ductwork, compressors, turbines, exhaust systems, silencers, scrubbers, economizers, or generators. 
Petrochemical & Process Applications: Tank panel & walls, ovens, boilers, autoclaves, furnaces, columns and vessels.
Generation Applications: Industrial filters, stacks chimneys, towers, equipment enclosures, and the technical and acoustic insulation of technical equipment.
Benefits: Excellent thermal and acoustic insulation, designed for high temperature operations
Manufacturer: ROCKWOOL
ROCKWOOL AFB is a lightweight, semi-rigid batt insulation specifically designed for steel stud interior wall and floor applications.
The AFB product comes in a number of thicknesses to meet the requirements of both retrofit and new construction applications. Also available, AFB Evo is a no added formaldehyde version of ROCKWOOL AFB insulation.
Compliance: CAN/ULC S702, ASTM C655, ASTM C553, MEA, LA
Density: ASTM C303
Dimensions: 16″ x 48″ (413 mm x 1219 mm), 24″ x 48″ (610 mm x 1219 mm)
Reaction to fire: ASTM E84 (UL 723), CAN/ULC S102, CAN/ULC S114, ASTM E1136, CAN/ULC S129
Acoustical Performance: ASTM C423
Manufacturer: ROCKWOOL
3 Benefits to Stone Wool Insulation
Stone wool insulation is engineered to be fabricated in OEM applications and comes in a variety of formats, densities and dimensions. In this article, we discuss three reasons you should use stone wool insulation for OEM applications.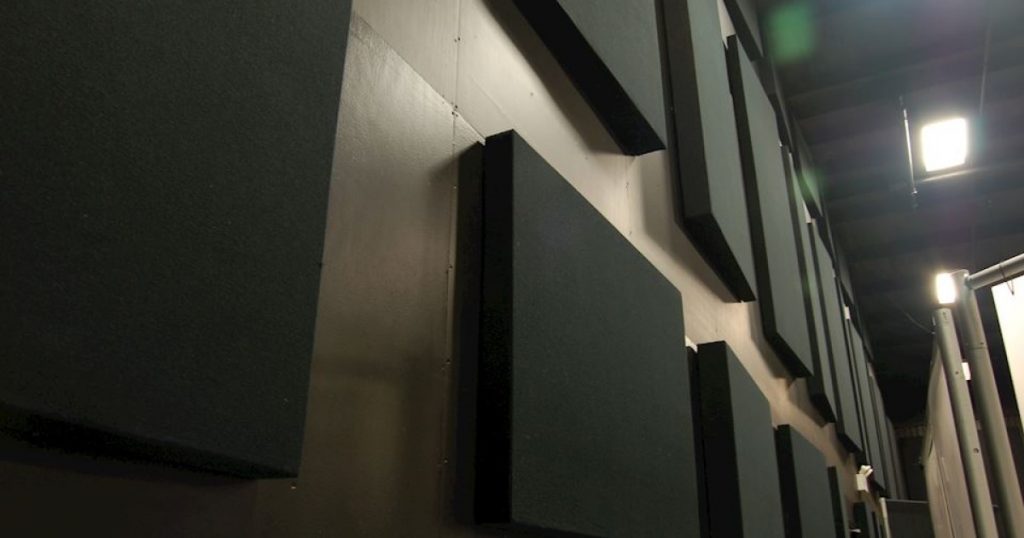 Why Choose Peerless Hi-Temp?
As a leader in safety, Hi-Temp understands the importance of fabricating specialized insulation products and laboratory work-surfaces that meet your specifications.