3 Reasons to Use Trespa in your Cleanroom Designs
Today's laboratory and cleanroom projects need to be compliant with rigorous codes and standards so selecting the right material is of most importance.
Trespa Toplab products can be found in numerous laboratory and cleanroom projects in pharmaceutical, chemical and industrial companies, as well as in hospitals, research centers and universities all over the world. It was specifically developed for environments like these where hygiene, safety and the avoidance of contamination is crucial so it's no wonder that we're seeing caseworkers and cleanroom manufacturers choosing Trespa over stainless steel for their projects.
The Benefits of Trespa Toplab

There are many reasons why Trespa Toplab products are the preferred choice for cleanroom environments. Trespa Toplab offers a wide range of colors and is available in several different thicknesses and sizes including large sizes, reducing unhygienic seams to a minimum.
Trespa products are also easy to clean, have an excellent resistance to most aggressive chemicals and cleaning agents, and does not support bacterial growth. The homogenous panels can be machined in the same way as high-quality hardwoods, making them easy to customize and install.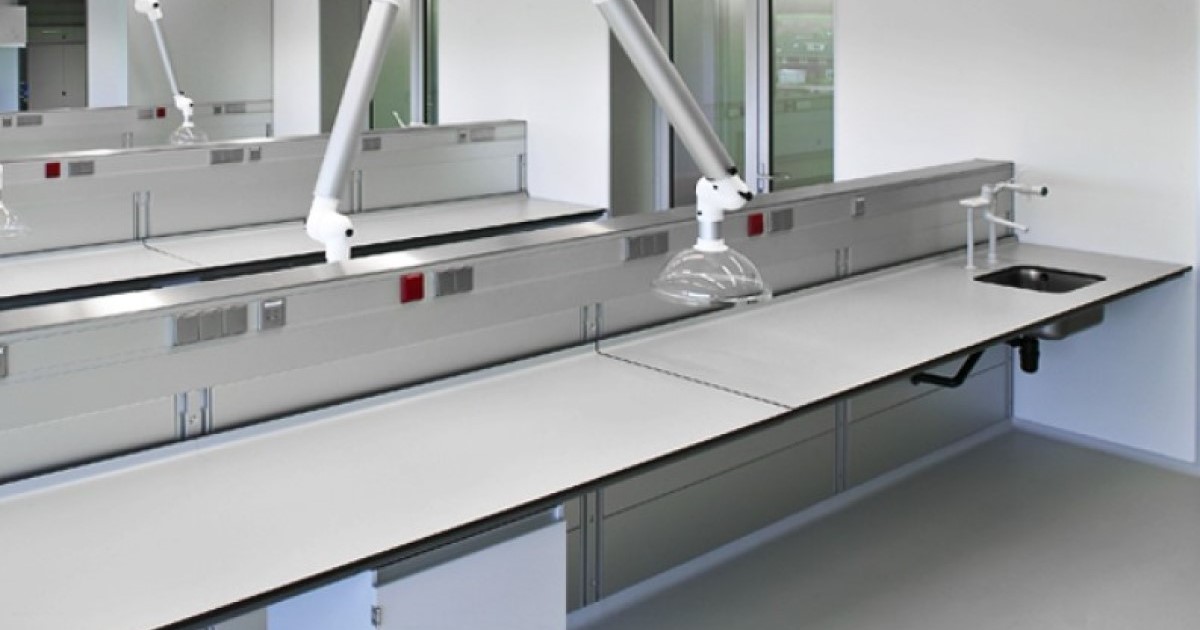 2. Testing and Certifications
All Trespa Toplab products are tested and certified according to international standards in relation to chemical resistance, low emission, food contact and other properties, in addition to being certified under the GREENGUARD Gold certification program.
Trespa is a member of the branch associations Excellence4Labs, SEFA (Scientific Equipment and Furniture Association), VIP3000 (Association for Cleanrooms and Pharmaceutical Construction) and EGNATON (European Association of Sustainable Laboratory Technologies). 
3. 10-Year Conditional Warranty
Trespa Toplab panels are unique and highly durable allowing Trespa to offer a 10-year conditional warranty on all Toplab product lines.
So as you can see there are many reasons why we should be using Trespa over stainless steel for our cleanroom designs. Trespa Toplab panels combine the basic requirements like high durability and long lasting hygiene with an attractive and timeless palette of inspiring colors. For more information on Trespa, please contact us or download the datasheets from our resource center.