Scratching the Surface: The Custom Fabrication of Non-Metallic Materials
In April of 2017, Peerless acquired the Hi-Temp Fabrication operation that specializes in the fabrication and distribution of non-metallic materials. Now it's two years later and we're just starting to scratch the surface of possibilities (see what I did there?).
Our fabrication shop makes a wide variety of specialty products including insulation boards, panels, blankets, rolls, and laboratory tops for the aluminum, steel, gas, furnace, refractory, electrical and petrochemical industries. Some of the products we routinely fabricate include:
Laboratory Surface Tops
Industrial Insulation Materials
Trespa Toplab Plus
Trespa Toplab Vertical
Trespa Toplab Base
Epoxy Resin from Durcon, Inc.
Marinite
Duraboard
Durablanket
RS-100
Fiber & Paper
Minerit
NAD-11
Transite
CS85
GlasGuard
Glastherm
Durostone Glastic
SG-200
HST-II
Cogetherm
There's always room for improvement
Our customer satisfaction and on-time performance rates are very important to us and over the last two years, we've made several improvements that have had a positive impact on both us internally, and our customers. Some of these improvements include:
Updating Our CAD Software
The materials we work with are sensitive to tool speeds and clamp pressures which require the utmost diligence during fabrication. Since acquiring our fabrication shop we've updated our CAD and manufacturing software to Fusion360 to be able to fabricate accurately, import customer 3D models directly into the software providing for tighter tolerances, and significantly reduce the rate of non-conformance's, repairs, rework and scrap.
We have multiple CNC machines dedicated specifically to machining non-metallic materials to tight tolerances. The board stock is accurately machined and inspected to match customer drawings and then carefully packaged & delivered on-time meeting customer production deadlines and expectations.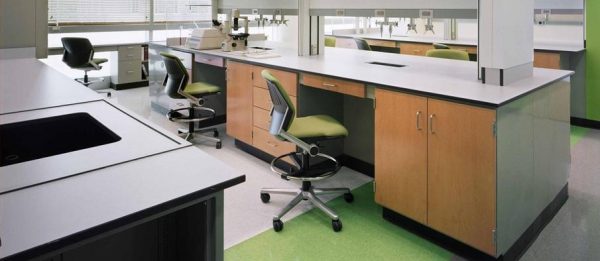 Implementing an ERP System
We migrated our database over to a sophisticated ERP system handling all of our inventory control, production and manufacturing needs. Our inventory and production schedules are now updated in real-time and all members of the team have visibility into the status of the quote, job, sales order, etc.
All incoming requests get entered promptly into the ERP system allowing us to get back to you within just a couple of hours. This allows us to be more proactive at monitoring the order status and sending communications out throughout the process.
New Dust-Controlled Facility
We recently moved into a new facility where we undergo periodic inspections of indoor air quality by our suppliers. The health and safety of our employees and visitors are very important to us and we had new dust-controlled equipment installed with the purpose of regulatory compliance regarding employee exposure to potentially harmful airborne contaminants.
We also identified that the operation was generating a significant amount of scrap insulation being disposed of at the landfill. We discussed the matter with the manufacturer and as a result, we developed a new program where we could start returning the scrap back to their plant to be reclaimed and reused in their manufacturing cycle; instead of going to the landfill. This was a huge win for the environment. The program cut the amount of scrap going to the landfill down by 50% and the manufacturer has now expanded the program throughout the world!
More Improvements to Come
These are just some of the improvements we've made over the past two years. Stay tuned for more announcements soon but in the meantime… Happy Birthday, Peerless Hi-Temp! We look forward to celebrating many more birthdays to come.