Welcome to Hi-Temp Fabrication LLC
We specialize in the custom fabrication of non-metallic materials and laboratory grade work surfaces.
Peerless Hi-Temp
The Custom Fabrication of Non-Metallic Materials
Peerless Hi-Temp Fabrication LLC is a full-service machine shop that offers a wide variety of sophisticated parts made from non-metallic materials, as well as the highest quality of products for the laboratory industry including phenolic countertops made using Trespa Toplab and epoxy resin from Durcon, Inc.
As a leader in safety and recent winner of the Manufacturers Award for Operational Excellence by Buffalo Business First, Peerless Hi-Temp helps you build quality OEM equipment and laboratory surfaces that last for years to come.
Family Owned and Operated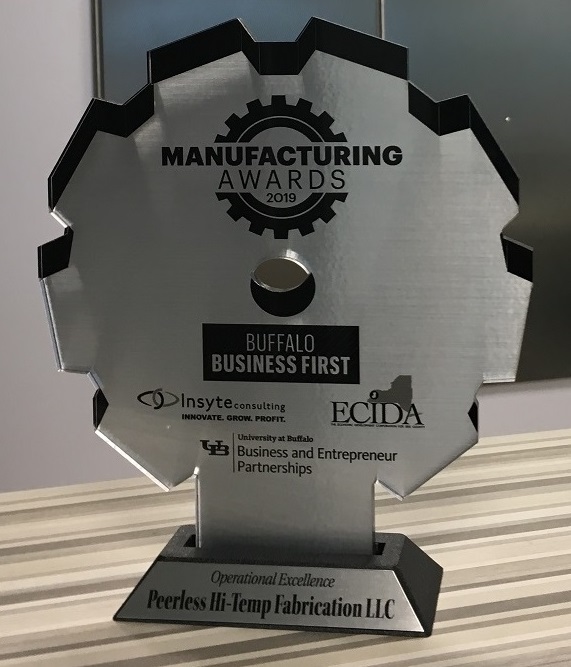 Why Choose Peerless Hi-Temp?
As a leader in safety, Hi-Temp understands the importance of fabricating specialized insulation products and laboratory work-surfaces that meet your specifications.
Specialty Products Built to Your Specifications
With over 20 years of experience, Peerless Hi-Temp is known as one of the most knowledgeable resources for industrial OEM equipment builders in the refractory, furnace, aluminum, steel, gas, electrical and petrochemical industries. 
Owned and operated by Peerless, Inc, our application engineers use 3D CAD and CAM software to read customer files and import models directly into the software providing for tighter tolerances and to significantly reduce the number of non-conformances's, repairs and scrap. 
"Responds to my e-mails quickly and gives very good customer service."
John S.
Furnace Manufacturer
"The team takes very good care of us and answers all of my questions!"
"Delivers quality products at decent prices."
company news
Industry News and Notes